Affordable PCR Thermal Cycler – PCRPAL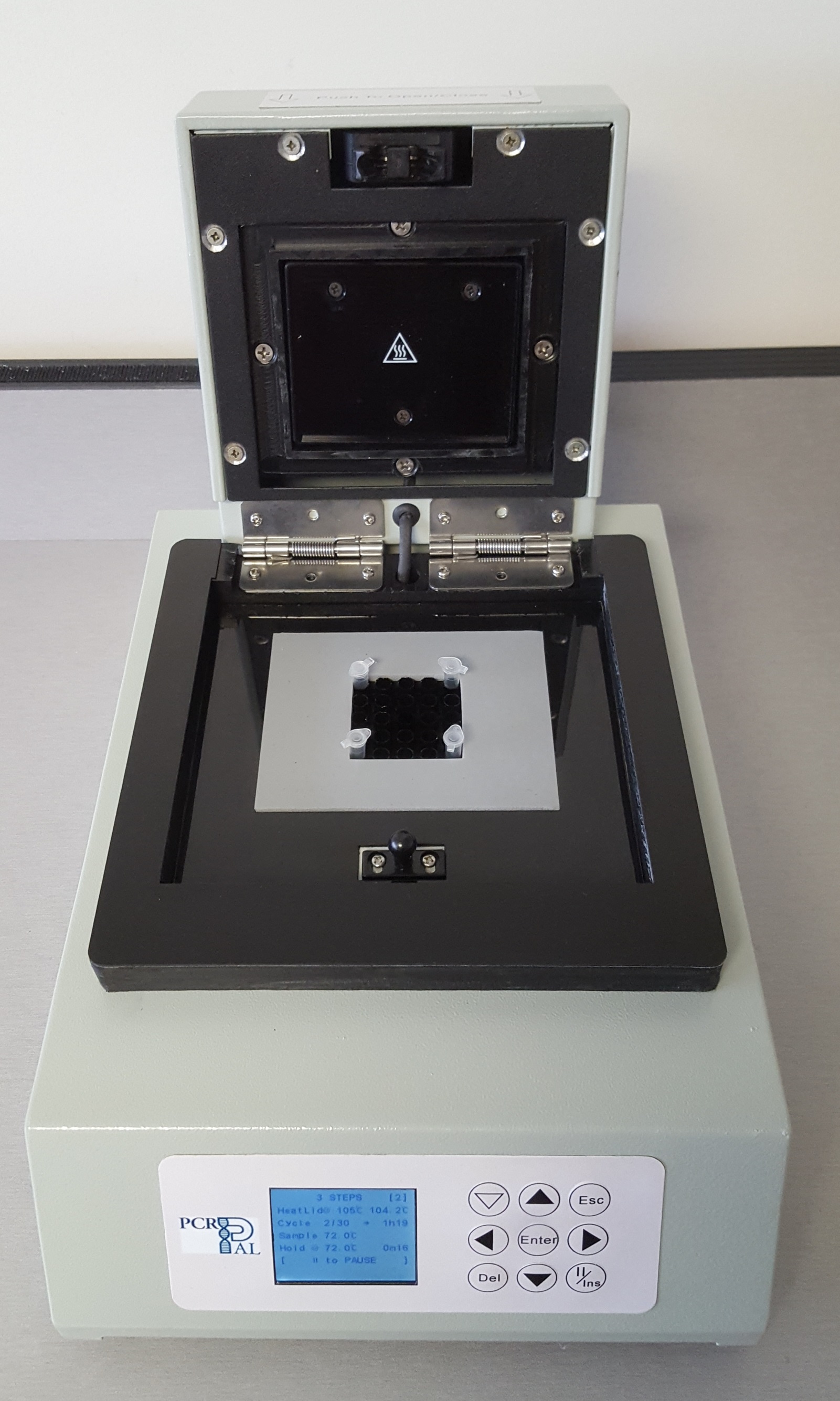 PCRPAL is a fully programmable, full featured stand-alone PCR Thermal Cycler that operates from 4 to 99°C with a standard 25 x 0.2mL or 20 x 0.5mL tube block format. It does not require a PC, Tablet or Smartphone to operate.
Economical so universities, colleges and high schools can now have a number of Thermal Cyclers available for student coursework and lab time.
ONLY $995   Contact us today for a written quotation or purchase with any major credit card or PayPal.
2.5" color LCD display with graphical temperature trend
Intuitive, flexible programming
Heated lid to eliminate sample evaporation
Programmable ramp rate, incremental temperature and time settings
100 programs can be entered
SPECIFICATIONS
Temperature Range
4°C to 99°C,
Temperature accuracy
±1°C
Block uniformity
±1°C
Maximum heating rate
2°C /second
Maximum cooling rate
1.5°C /second
Heated lid temperature
100°C  to 115°C
Heated lid enable/disable
YES
Editable Program
YES
Number of programs
100
End of program beeper
YES
Auto restart on power fail
YES
Power Requirements
AC input 100V to 240 VAC, 250 watts
Dimension
6.9"H x 9"W x 12.9"L
Weight
11 lbs
Warranty 1 year
Ordering information
PCRPAL Cycler with 25 x 0.2mL block
Catalog# ATS4005
List Price $995.00