Affordable PCR Thermal Cycler – DCL Series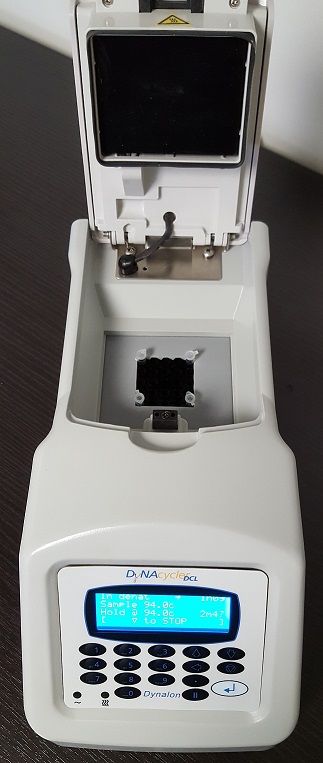 The DCL 25, 30 and 48 are designed with today's lab in mind. Its small footprint and easy programing make it a perfect choice for any lab. The user friendly programming can perform virtually any protocol and the light weight and small footprint provide the lab with a high performing yet compact unit. 1 year parts & labor warranty.
ONLY $1295    Contact us today for a written quotation or purchase with any major credit card or PayPal.
Small footprint, personal sized Thermal Cycler
Fast ramp times
Flexible block format
Excellent uniformity and accuracy
Easy to program and use
SPECIFICATIONS
Temperature Range
4°C to 99°C,
Temperature accuracy
±0.5°C
Block uniformity
±0.5°C
End of program cooling below ambient
YES
Maximum heating rate
3.5°C /second
Maximum cooling rate
2.8°C /second
Heated lid temperature
100°C  to 115°C
Heated lid enable/disable
YES
Program naming using alpha keys
YES
Program password protection
YES
Number of programs (3 step)
37
Power Requirements
AC input 120V or 230V with switch
Dimension
7.3"H x 7.3"W x 13"L
Weight
14 lbs
Ordering Information
Catalog# DCL25 – DCL Thermal cycler with 25 x 0.5mL block
List price $1295.00
Catalog# DCL48 – DCL Thermal cycler with 48 x 0.2mL block
List price $1295.00
Catalog# DCL30 – DCL Thermal cycler with 30 x 0.5ml  block
List price $1295.00